The backyard, from the window of the upstairs back room which we made our library, looking out over the porch roof.

The barn, with the VW Westfalia visible down on the left.

The crabapple tree in the side yard.

The evergreens behind the crabapple in the side yard.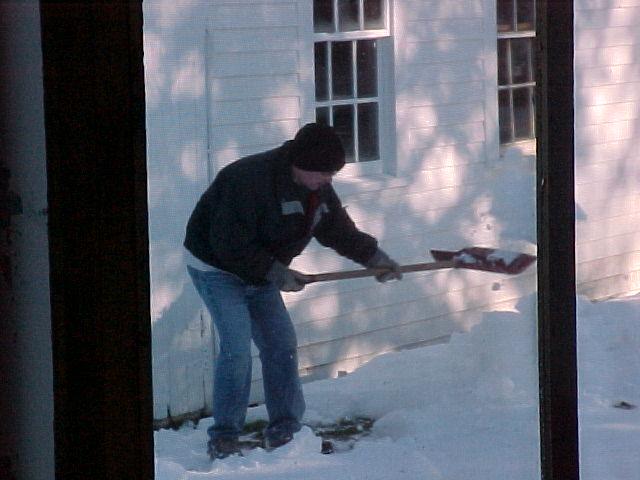 Matt shoveling, just to give perspective - this is not a heavy snow.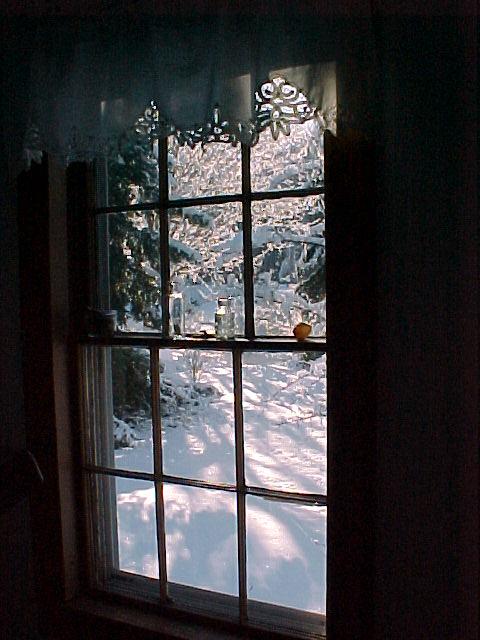 Through the kitchen window.